Pipex Italia: New Website
Pipex Italia has launched its new website.
Pipex Italia has completely renewed its website according to the new visual identity strategy outlined by the parent company Zeleziarne Podbrezova. This project starts from the decision to develop and publicize a clear group brand identity, namely to use an equal graphic print to facilitate the matching of the associated companies to the Slovakian parent company.
The new website, completely renewed from a graphic point of view, is the result of a very important restyling process aimed at developing a fresh website, responsive to the type of device used and full of new content.
The renewal process has led to a highly intuitive and quick-to-consult product.
The new website is structured based on the principle of "Less is more", or rather on the reduction to a minimum of the number of clicks necessary in order to have the information sought. Not surprisingly, the goal of the new company showcase is to offer completeness of information, ease of navigation and a modern layout that creates a synthesis of the different souls of the group of which Pipex Italia is a part.
The homepage is designed to offer the latest news and the main links to the various Industries, Pipex and ZP certificates. The rest of the website is developed in four macro-areas, organized into subsections:
Further the above-mentioned; an additional link is added called "e-Pipex". The latter will represent a new section that will launch shortly and that will constitute a real novelty within the steel sector.
The new Pipex Italia website introduces many innovations compared to the previous version such as the renewed product sheets to which there is the possibility of directly downloading our constantly updated company catalogues or making use of multiple redirections to the various pages of www.steeltube.sk, educational website about the products of our Slovakian parent company.
The new website is available in Italian as well.
The development of this website was entirely defined and produced by a dedicated internal team from Pipex Italia and Zeleziarne Podbrezova. This created the right fusion of marketing and IT skills.
Article written by: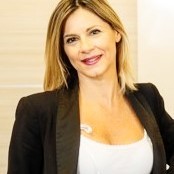 Raffaella Poggio
Marketing & Communication Manager
"I want to thank all the people who contributed to the creation of the new website, Marina Montecchi, Demian Matej, Adamcak Marcel, Andrea Faraci, Riccardo Faggiana, as well as all the people of Pipex Italia sales team who helped us in the process of creating the contents."
For more information, details or requests, don't hesitate to contact the authors of this article.
Don't miss out on our news and initiatives, read our BLOG and Subscribe to our Newsletter