Great satisfaction and turnout at the Renaissance steel fair
Two keywords: innovation and sustainability. Made in Steel 2021 ends and we at Pipex thank the organization and all the visitors met in these intense days.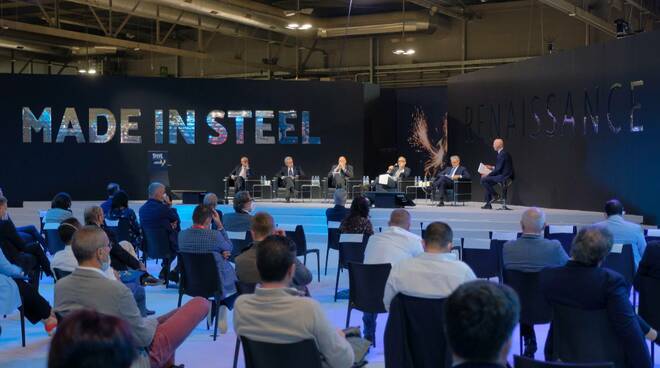 The ninth edition of Made in Steel, the first international event in attendance for steel in the world since the outbreak of the pandemic, went well beyond expectations with 13,505 attendees from 68 countries around the world. We are particularly happy and proud of this result given that our CEO Luigi Cuzzolin is vice-president of Made in Steel which he founded 15 years ago with the current president and CEO Emanuele Morandi.
A very successful edition as can be seen from the words of Emanuele Morandi: "The numbers speak for themselves and this turnout surprised me. It was an exciting three days: there was great expectation and a great desire to meet, but also a desire to understand where the steel sector is going. The sector is at the centre of an earthquake, with rising prices, a shortage of raw materials, soaring energy costs and tariffs. These are all issues that we have explored in depth during this ninth edition of Made in Steel. Once again, the event proved to be a safe harbour for operators in the supply chain, where they can do business and exchange views: it is a compass to orientate oneself amidst the violent waves that are shaking our market, a radar to intercept the trends of the future".
The tenth edition of Made in Steel will be held in two years, in 2023.
See the Siderweb press review at the following links: ITA – ENG – FRA
Article written by:

Marketing & Communication Department
Pipex Italia
For more information, details or requests, don't hesitate to contact us at marketing@pipex.it.
Don't miss out on our news and initiatives, read our BLOG and subscribe to our Newsletter