Pipex Italia and the city of Faenza (Italy) united to rebuild after the flood
300 landslides, 500 destroyed roads, 23 rivers simultaneously overflowing, 42 cities submerged, and over 4.5 billion cubic meters of water fallen from the sky, equivalent to 1.8 million Olympic-sized swimming pools. These are just some of the numbers that characterized the devastating flood that brought Emilia Romagna, a region in the North of Italy, to its knees in the month of May.
In the face of such a catastrophe, we at Pipex Italia felt a strong need to provide concrete assistance to the flood-stricken areas. We immediately got in touch with Mayor Massimo Isola of the municipality of Faenza, who told us how, in his town alone, over 6,000 homes, 600 businesses, and 13,000 people were affected by the disaster.
After gathering all the necessary materials for the shipment, on Saturday, May 27th, our CEO Luigi Cuzzolin, along with some employees representing the entire company, went to Faenza to join the ongoing aid efforts. In collaboration with Emergency, we worked at a relief center to provide assistance and support to the flood victims.
Our willingness to help did not end on that single day: we maintained constant contact with the Mayor to identify an area in particular need of rehabilitation that could benefit from our intervention.
Following our first trip, we returned to Faenza to assess the situation and discuss with Mayor Massimo Isola how our company could continue to support the city's recovery process. What struck us the most was the persistence of the mud, still present in the historic center many days after the flood. The cleaning and restoration operations are still ongoing, and there is still a lot of work to be done to free areas and buildings requiring recovery efforts.
In situations like these, it is crucial to prevent attention and interest from dissipating once the initial emergencies have been addressed. For this reason, we at Pipex Italia want to act as spokespersons and amplify, to the extent possible, the Mayor's call for help so that anyone who can contribute, even in a small way, steps forward. We will certainly not leave them alone.
Believe us, there is a great need for it.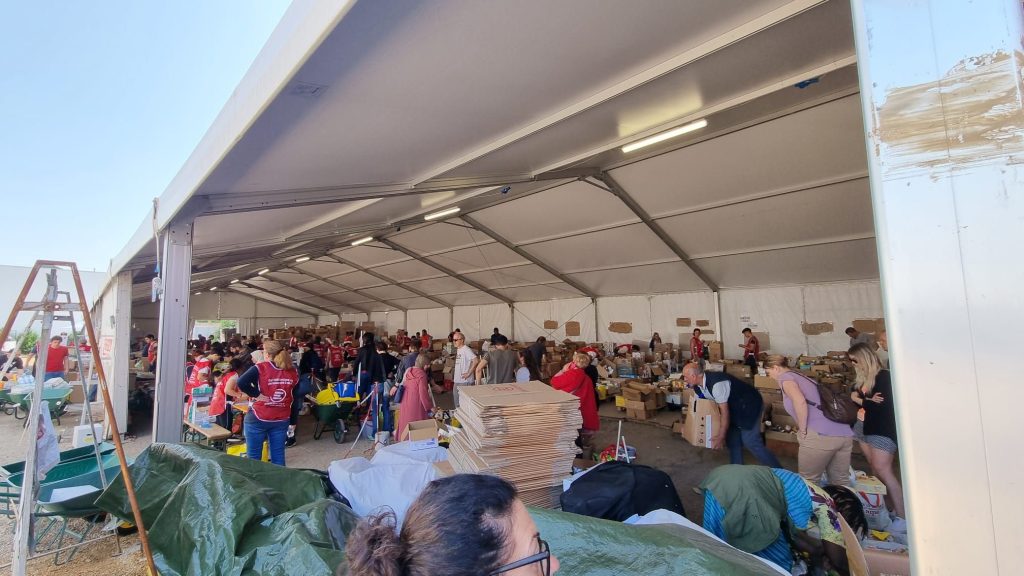 Article written by:

Marketing & Communication Department
Pipex Italia
For more information, details or requests, don't hesitate to contact us at marketing@pipex.it.
Don't miss out on our news and initiatives, read our BLOG and subscribe to our Newsletter.