Tube Unit Converter: ZP's new app
Our parent company Železiarne Podbrezová (ZP) created its first app: Tube Unit Converter.
The application allows you to convert imperial units into metric units for a wide variety of steel tubes. It also includes useful cost formulas and technical specifications.
The aim is to simplify navigation in the ZP product portfolio for all customers from countries that use units of measurement other than those shown in the catalog.
The app is able to convert:
Tube weight per meter
Length
Surface
Volume
Weight
Pressure
Temperature
Carbon equivalent
Magnetism
The app is available in Italian, English, Spanish, Polish, Russian and many other languages.
To try the online version go to: Tube Unit Converter
If, on the other hand, you prefer to use Tube Unit Converter conveniently from the app on your phone, scan the QR Code below.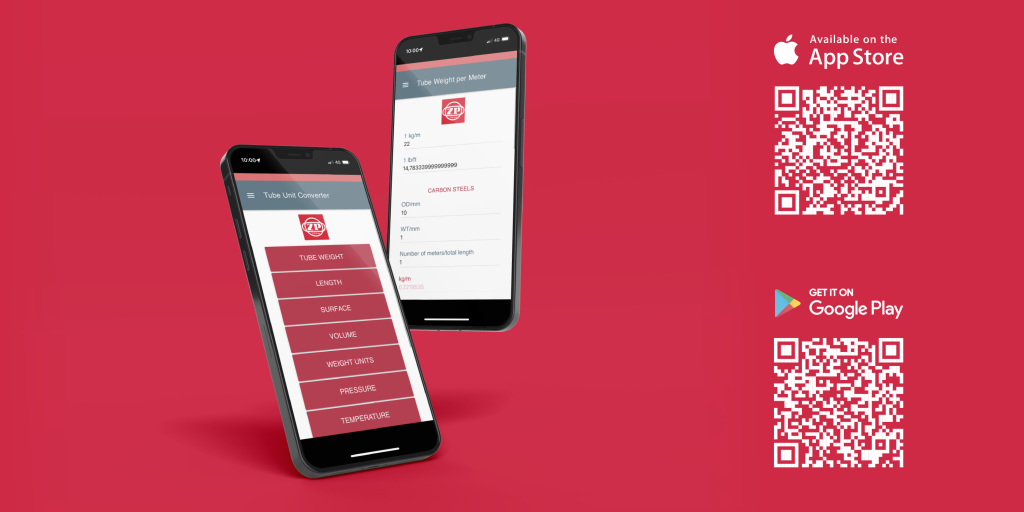 Article written by:

Marketing & Communication Department
Pipex Italia
For more information, details or requests, don't hesitate to contact us at marketing@pipex.it.
Don't miss out on our news and initiatives, read our BLOG and subscribe to our Newsletter