A chat with… T.A.L. Group (with subtitles)
We decided to propose once again the video interview we carried out with T.A.L. Group, because many of you told us that you were not able to watch the video and activate the English subtitles.
We are now going to explain step by step how to watch it with the subtitles.
In the meantime, we take the opportunity to congratulate the football team of Giovanni Pighi, T.A.L. Group CEO whose team has just been promoted to the professional league (Serie C or Lega PRO).
How to watch the video with subtitles:
Step 1: there are four buttons on the bottom right corner of the video. Click the first one from the left, that looks like: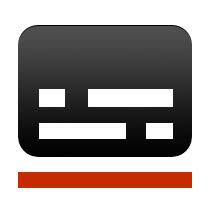 When there is a red line below the icon, it means that the subtitles are turned on.
Step 2: in order to have the subtitles in English, you're going to have to click on the settings icon, which is the second one of the four that are at the bottom of the video on the right.
Once you click on the icon you see above, three options appear. Please click on the second oneand select the language you want to watch the video in. There is Italian and English that we wrote specifically for you, but also the ones made by Youtube itself are available.
Enjoy the video!