5 steel grade: it is all about chemistry
T5 steel grade represents a novelty for Zeleziarne Podbrezova (ZP). Its production was started no more than a few months ago in their steel mill in Slovakia. Distributed on their behalf by Pipex Italia all over the world, it has been specifically included in the offer portfolio to complete our product range and to meet the ever increasing demand of customers.

Classified according to the American ASME standard as a steel belonging to the low alloy category, T5 steel grade makes of its chemistry its main strength since the presence of elements such as chromium, molybdenum and vanadium in specific percentages gives the steel a series of physical and mechanical characteristics that make it, in particular, more suitable for applications at high temperatures such as in refineries, petrochemical plants, etc.

Here is an explanatory video about the production process of T5 steel grade in Slovakia:


In other words, if the T5 steel grade were a dessert, we could compare it to a "soufflé" whose perfect success depends on the exact and maniacal dosage of the ingredients that compose it and on the correct cooking method.
The soufflé is a preparation as intriguing as difficult to achieve, a test bed for even the most experienced chef. Like the T5, it deserves a great attention to detail.


Why choose grade T5 over another?

T5 steel grade represents a novelty for Zeleziarne Podbrezova (ZP) and Pipex Italia portfolio and it is a valid commercial and purchase alternative to grades such as X11CrMo5 (EN 10216-2), STBA25 (JIS G3462) and 15Ch5M (GOST 550) which slightly differ in mechanical properties but are identical in terms of chemical composition and type of final application.
Obviously, the final choice about the use of one grade of steel or another depends on multiple factors that are considered and studied by technical studies and, therefore, by engineers on the basis of specific design specifications.

Pipex Italia is able to offer this specific low-alloy steel grade for boiler tubes and for tubes for the construction of heat exchangers in the size range OD 26.9 mm to 139.7 mm (WT from 2.6 mm to 16 mm) in case of hot-rolled seamless tubes, and OD 4.0 mm to 120 mm (WT 0.5 mm to 10 mm) in case of cold-drawn seamless tubes.

To complete its product range concerning Power & Energy, Pipex Italia is also able to offer tubes for final use in power generation boilers, utility boilers, industrial boilers, fired heaters, heat recovery steam generators and, additionally, tubes for straight and U-bent shell & tube heat exchangers, air fin coolers & air fin condensers, HP & LP feedwater heaters according to the relevant standards and steel grades.

Pipex Italia, leader in Power & Energy thanks to over twenty years of experience in this sector, can count on the careful and meticulous collaboration of its staff of commercial consultants who, by providing their customers with assistance that goes beyond the mere sales activity, are able to fully satisfy their requests. Pipex Italia is able to offer these services, above all, thanks to the important collaboration and cooperation with its parent company ZP, one of the major European steel plants that stands out for being fast and flexible in responding to its customers' demands.
Article written by: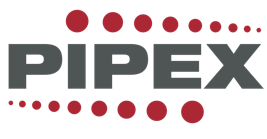 Marketing and Communication
PIPEX ITALIA
marketing@pipex.it
For more information, details or requests, don't hesitate to contact the author of this article.
Don't miss out on our news and initiatives, read our BLOG and Subscribe to our Newsletter